Coaching is simpler than you think
Sometimes, coaching is talked about like it's a mystical, mysterious art, practiced only by admitted into the inner circle.
I disagree.
I think the basics are simple. And I think they should be available to everyone.
People who want to be coaches. People who are coaches. And people who don't want to be a coach … but want to use the power of being more coach-like to build better relationships and better lives for themselves and for others.
My goal for the last twenty years has been to make the tools you need as accessible as possible. I want you to be able to grasp the tricks, techniques and tools of coaching quickly and cheaply.
In four books, I've created a foundational tool kit for everyone.
Two books provide the tools and exercises to help people find their best lives. With Great Work and Worthy Goals, they can be a force for change, live better lives and make a difference.
Two books provide on the best questions to ask so you can help people unlock their greatness and change their behavior.
Before you spend thousands of dollars and hundreds of hours on training, start with these four books. They may just give you all you need.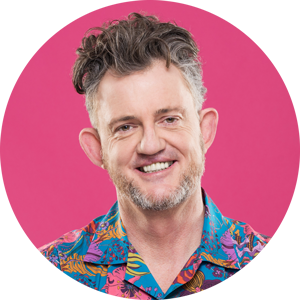 Select Your Training Focus
As a coach, mentor, or leader, you have 4 important skills to master. Select where you'd like to get started.
Start Something That Matters
As a coach, leader or mentor you can help people set and achieve Worthy Goals. When people find the right combination of thrilling, important and daunting, they become a force for change. This book offers a powerful process in nine steps to help people find their Worthy Goal, commit, and cross the threshold to begin.
Stay Curious Longer
The best-selling coaching book of the 21st Century, with more than a million copies sold and 6,000+ 5-star reviews. Un-weird coaching and learn the seven essential questions, know how to ask them well, and build your curiosity into a powerful, everyday habit.
Tame Your Advice Monster
Curiosity is easy in theory … but tricky in practice. Learn to tame your three Advice Monsters, Tell-It, Save-It and Control-It. Understand the difference between Easy Change and Hard Change: the basis for any personal and sustainable behavior change and the key to personal growth.
Do More Great Work
15 practical exercises to help you find, start and sustain Great Work: work that has more impact, work that has more meaning. This book helps you find the time, the courage and the focus to do the work that lights you up.
What People Are Saying About MBS's Books
practical and inspiring

Brené Brown

Author of Rising Strong and Daring Greatly
brilliant how-to manual

David Allen

Author of Getting Things Done
simple yet profound

Daniel Pink

Author of Drive
concise and compelling

Bob Sutton

Author of Scaling Up Excellence
practical, useful and interesting

Dave Ulrich

Author of The Leadership Code